Summer School at Jean Jaurès University, Toulouse


Sessions and fees
targeted audience : Anyone over 18 (or 18 in the current year)
Level required: All levels from beginner to advanced
Period: July and/or August 2020
Program: 60h of classes or 84h (= 60h of lessons + 24h of workshops)
Fees: 550 € / month (60h) or 650 € / month (84h)
Options: Cultural activities *: 260 € for the month
Accommodation: 390 € / month
Registration: March to June
Contact: Secretary

COVID-19: the summer school in July and August 2020 is canceled.

We are sorry for this news, we are still present to answer all your questions.
The 2020 Summer school sessions will be held:

JULY

AUGUST

From Wednesday, July 1st to Wednesday, July 29th, 2020
Registration: march 9th to June 12th, 2020



From Monday, August 3rd to Friday, August 28th , 2020
Registration: march 9th to July 3rd, 2020



* Attention, for any registration in the Culture Pack, end of registrations on May 29th , 2020


To download the 2020 Summer University leaflet
: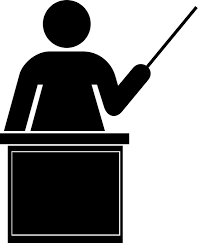 Teaching

We teach French in a communicative way: we work on the skills of reading, listening, writing, oral expression and interaction, following the levels as they are formulated in the Common European Framework of Reference for Languages.

Our course materials frequently refer to French society, to its history. We approach life in France in all its facets (cultural, geographical, economic, scientific, artistic, sports, etc.)
Our courses are language courses first of all. Our goal is the progress of our students in their communication skills in French language.

The purpose of the workshops is the same, it is the modalities that change. Through specific areas, students will practice the language differently. A particular focus is brought to the spoken language. These workshops often bring students to a concrete final output.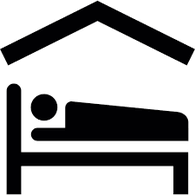 Accomodation


The student may have, during his stay, a room in University Residence with private shower and WC (sheets are provided).
Internet access is available in rooms. but cable is not provided.

If you are interested, please contact us as soon as possible as the number of rooms we have available is limited.

Price: 390 € / month

Last deadline for accommodation requests:
May 29th, 2020 for an inscription in July
June 26th, 2020 for an inscription in August

The amount of accommodation is to be paid at the same time as the chosen course.

For students wishing to reside during their stay with a host family, we can provide them with the details of an organization that deals with this type of accommodation. Students will have to contact him directly.


The Culture Pack *



This Culture Pack allows you to discover the French gastronomy and the great tourist sites of Occitanie while sharing unique moments with the other students of the program.

It includes:

1 restaurant invitation
1 cheese tasting
1 discovery of Toulouse with a guide
2 tourist excursions in 2 big sites of Occitanie, saturday in full day with meal in the restaurant for lunch.

Price: 260 euros / month

* Attention, for any registration in the Culture Pack, end of registrations on May 29, 2020